Naked body painted model for a kit launch, Ayr United style. We like hot footy girls (un)dressed in nothing else but a lick of paint!
Topless model poses in body paint to promote Ayr United's new kit. Bodog sponsored Ayr United for 7th year.
Ava Sovisl is the latest in a string of beauties to strike a pose for the club
since 2012 and will hope to have fans all over the country flocking to Ayr's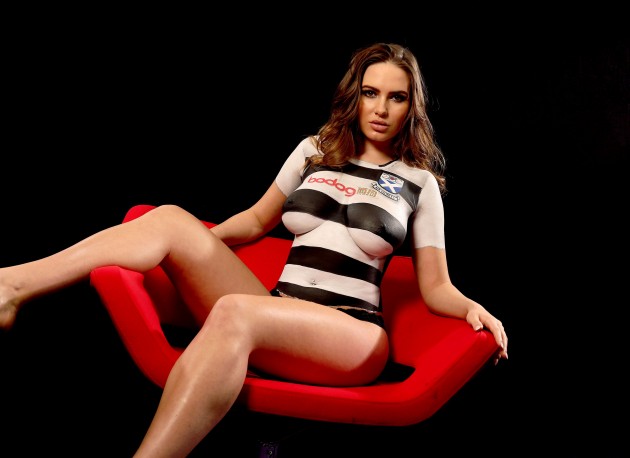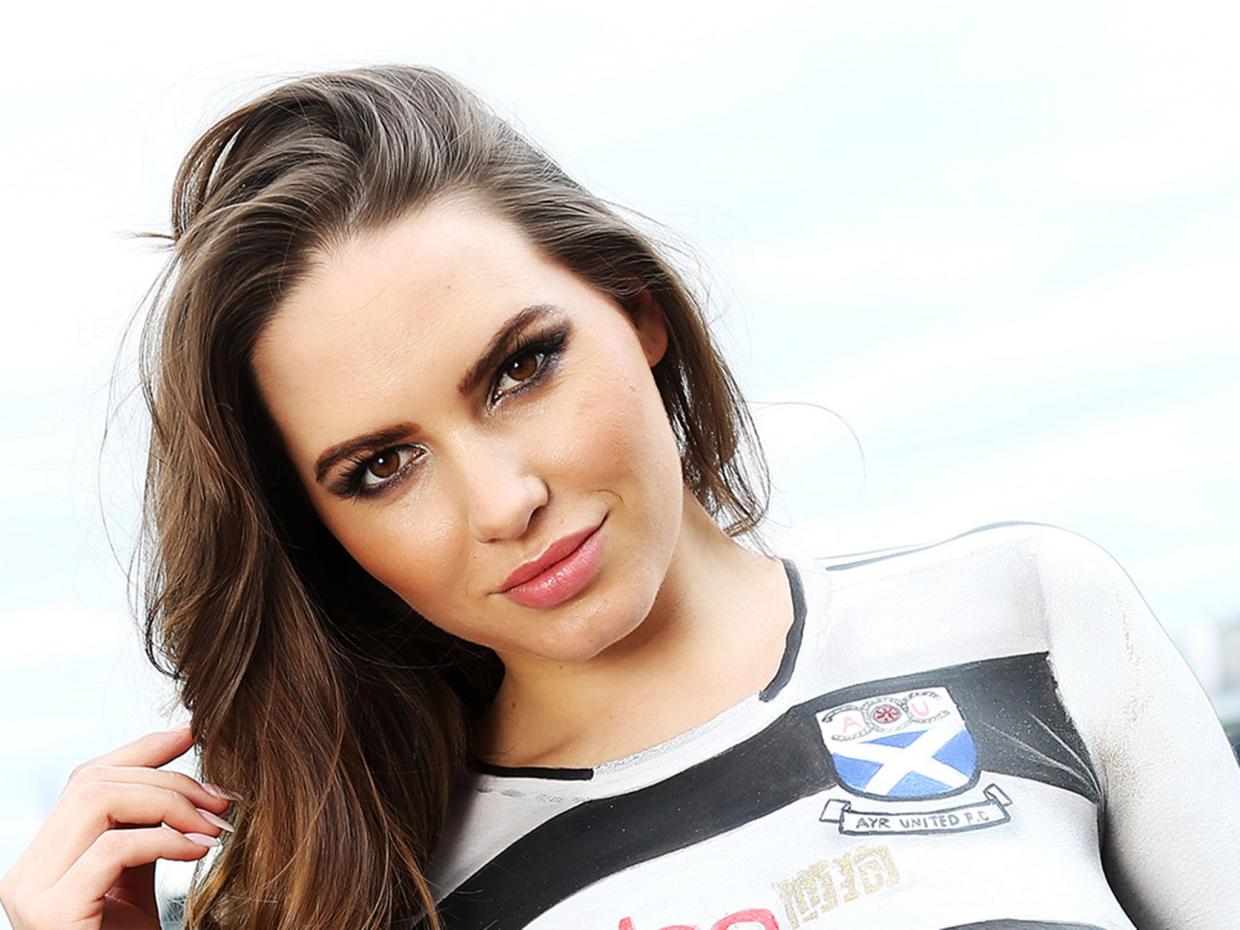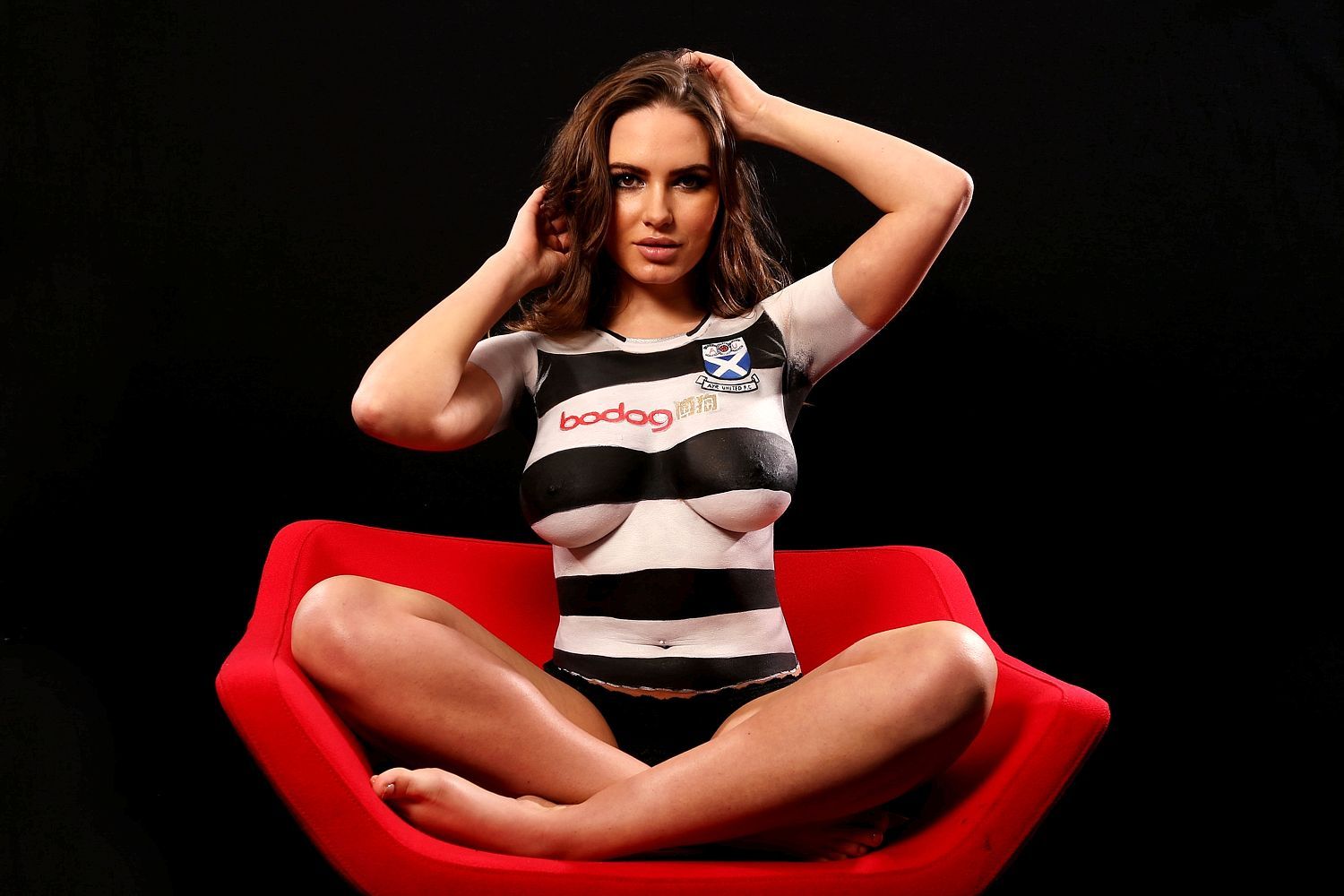 cause.
---
---